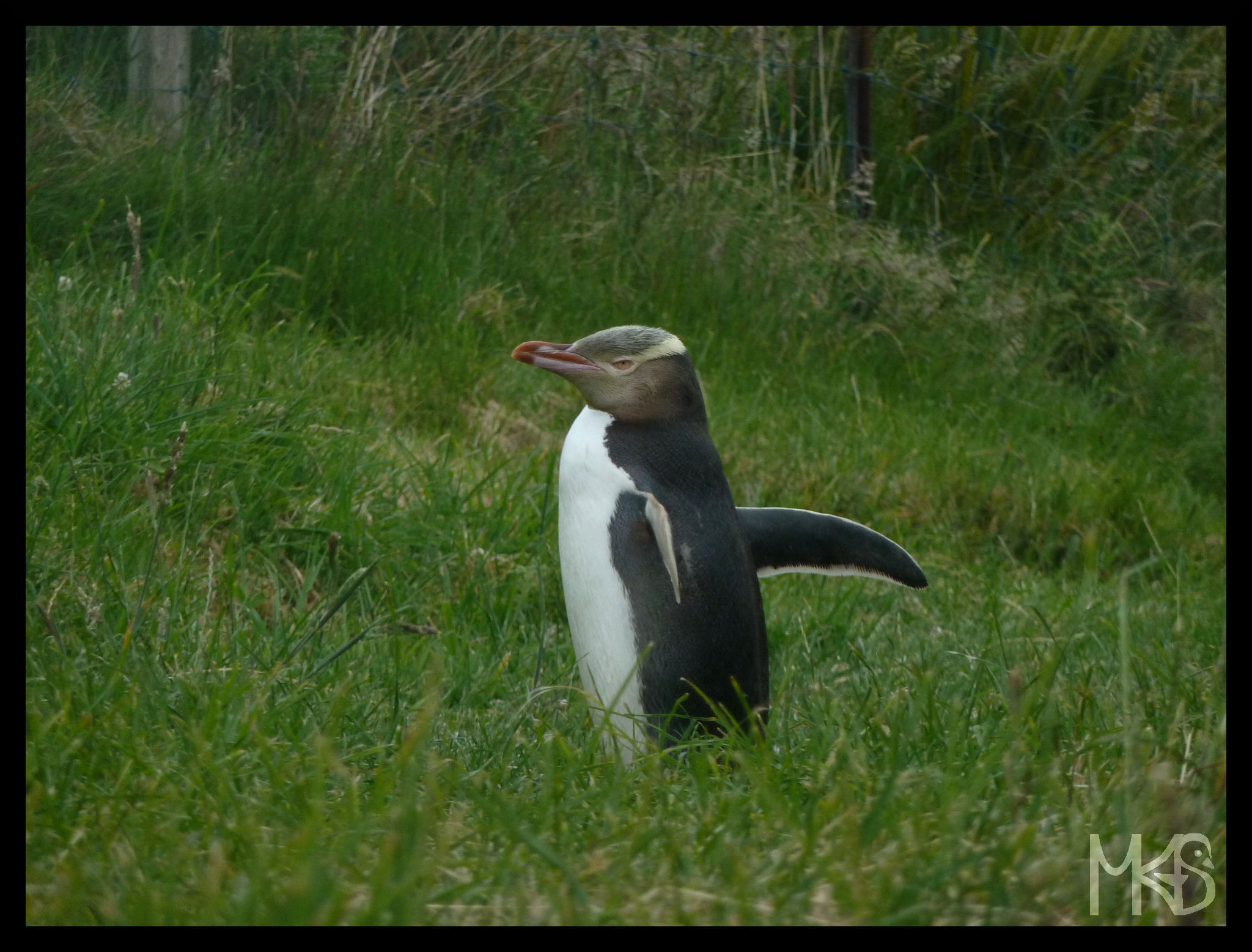 Yellow-eyed Penguin is a second penguin species (after Little Blue Penguin) that can be relatively easily seen in New Zealand. It is one of the rarest penguins in the world and unique to New Zealand.
We're lucky to encounter a wild yellow-eyed penguin on the beach, nearby Dunedin. But later, we took a tour in Otago Peninsula at the Penguin Place. Besides guided tours, that private conservation reserve also has a lodge offering overnight stays nearby the penguins. 🙂
More information about Yellow-eyed Penguins you can find at the Yellow-eyed Penguin Trust website.
__________________________________________________________
Pingwin żółtooki, to oprócz pingwina małego, drugi gatunek pingwina, który stosunkowo łatwo spotkać w Nowej Zelandii, i tylko w Nowej Zelandii! Jeszcze dodam, że jest to najrzadszy gatunek pingwina!
Mieliśmy to szczęście zobaczyć pingwina żółtookiego na plaży niedaleko Dunedin. 🙂 A następnie wzięliśmy udział w zwiedzaniu rezerwatu na Półwyspie Otago, na terenie którego żyją pingwiny żółtookie. Miejsce nazywa się "Penguin Place" i także oferuje za drobną opłatą zakwaterowanie, więc można spać "blisko" pingwinów. 🙂
Jeżeli interesują Was pingwiny żółtookie to polecam angielską stronę Yellow-eyed Penguin Trust.