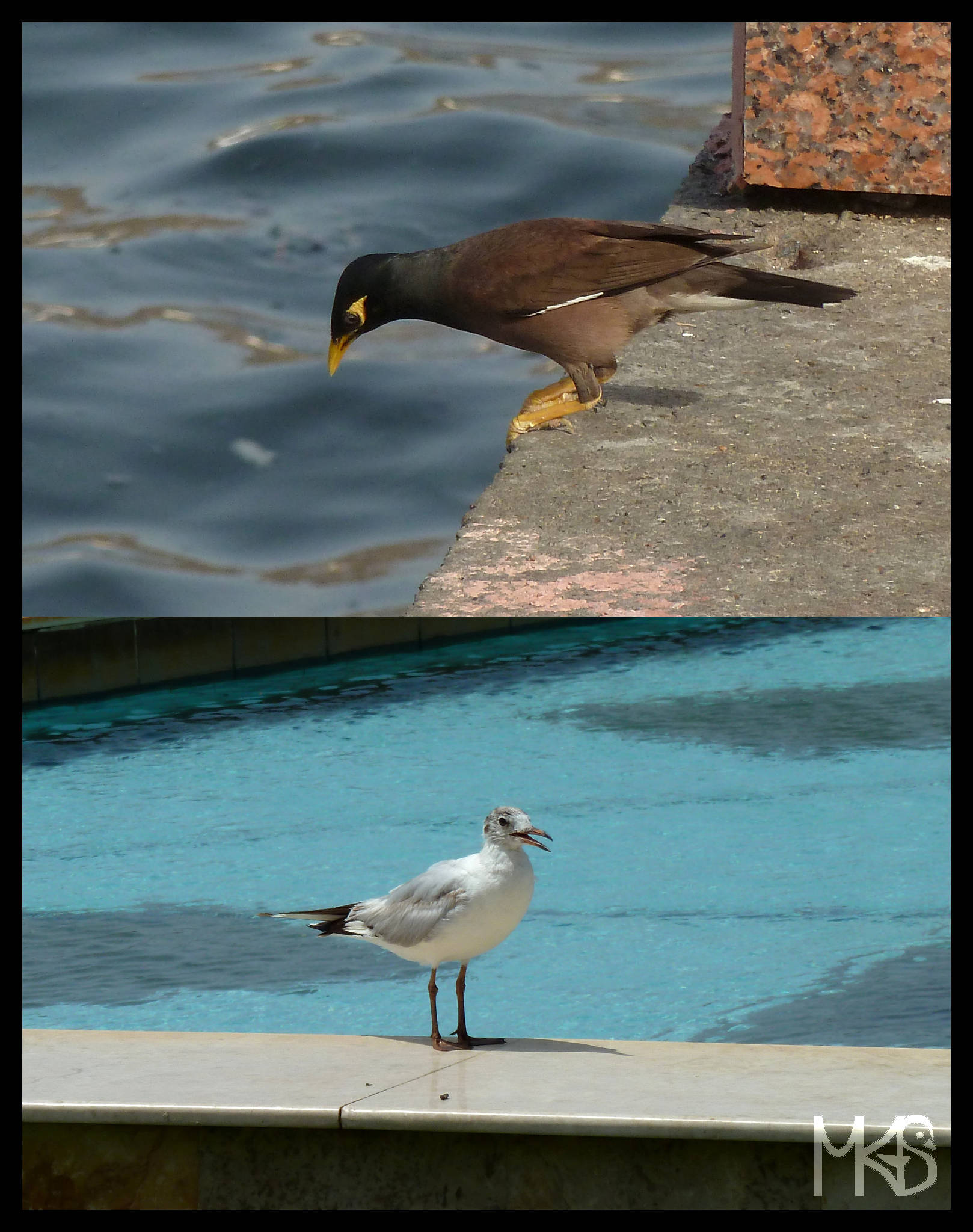 I was in Oman in June, a few years ago, and it wasn't the smartest of me. 😉 It was extremely hot that time. I had the impression, I was drinking water all the time, at the same moment all water was evaporating from me, when my body was trying to cool itself down. That was tough… The happiest moments were in my hotel's room, when I could enjoy air condition.
As you see today, birds also don't look so happy because of the heat and stay close to water.
__________________________________________________________
Zwiedzałam Oman kilka lat temu w czerwcu. I muszę przyznać, że wybór czerwca na wizytę w Omanie nie był moją najmądrzejszą decyzją… Było niesamowicie gorąco! Miałam wrażenie, że piłam wodę non stop, a ona od razu ze mnie odparowywała, więc organizm nie był w stanie jej użyć do ochłodzenia się. Dziwne uczucie i jednocześnie bardzo męczące doświadczenie. Najcudowniej było wrócić do pokoju hotelowego z klimatyzacją.
Jak widzicie na dzisiejszym zdjęciu ptaki w Omanie też nie wyglądają na szczęśliwe z powodu upałów i trzymają się blisko wody.