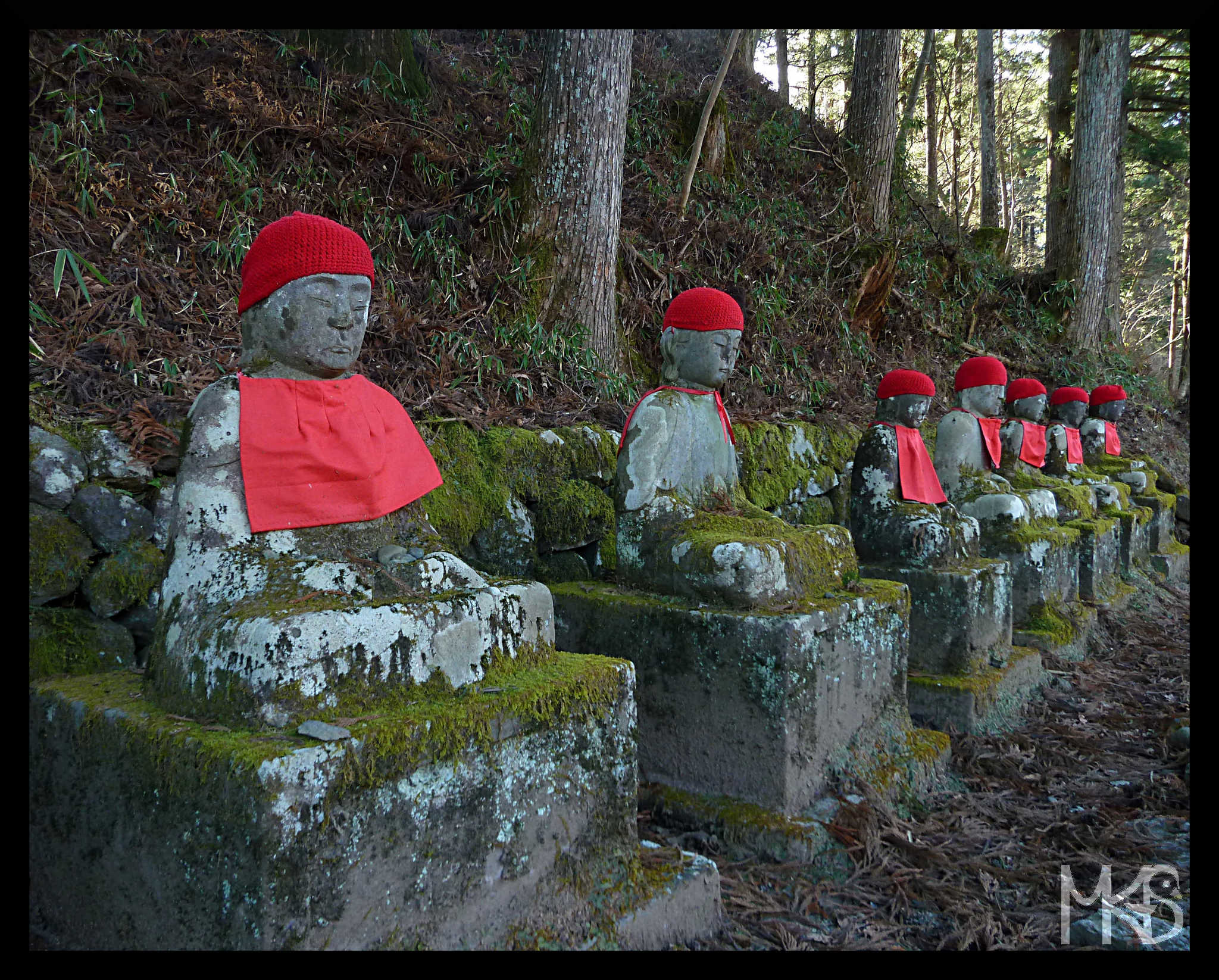 Jizo Statues are very popular in Japan and you'll see them in many places in the country.
On of the examples where you can find them is Kanmangafuchi Abyss in Nikko.
It's a lovely riverside walking trail with about 70 stone statues of Jizo. A few of the statues are presented in today's picture; aren't they nice?