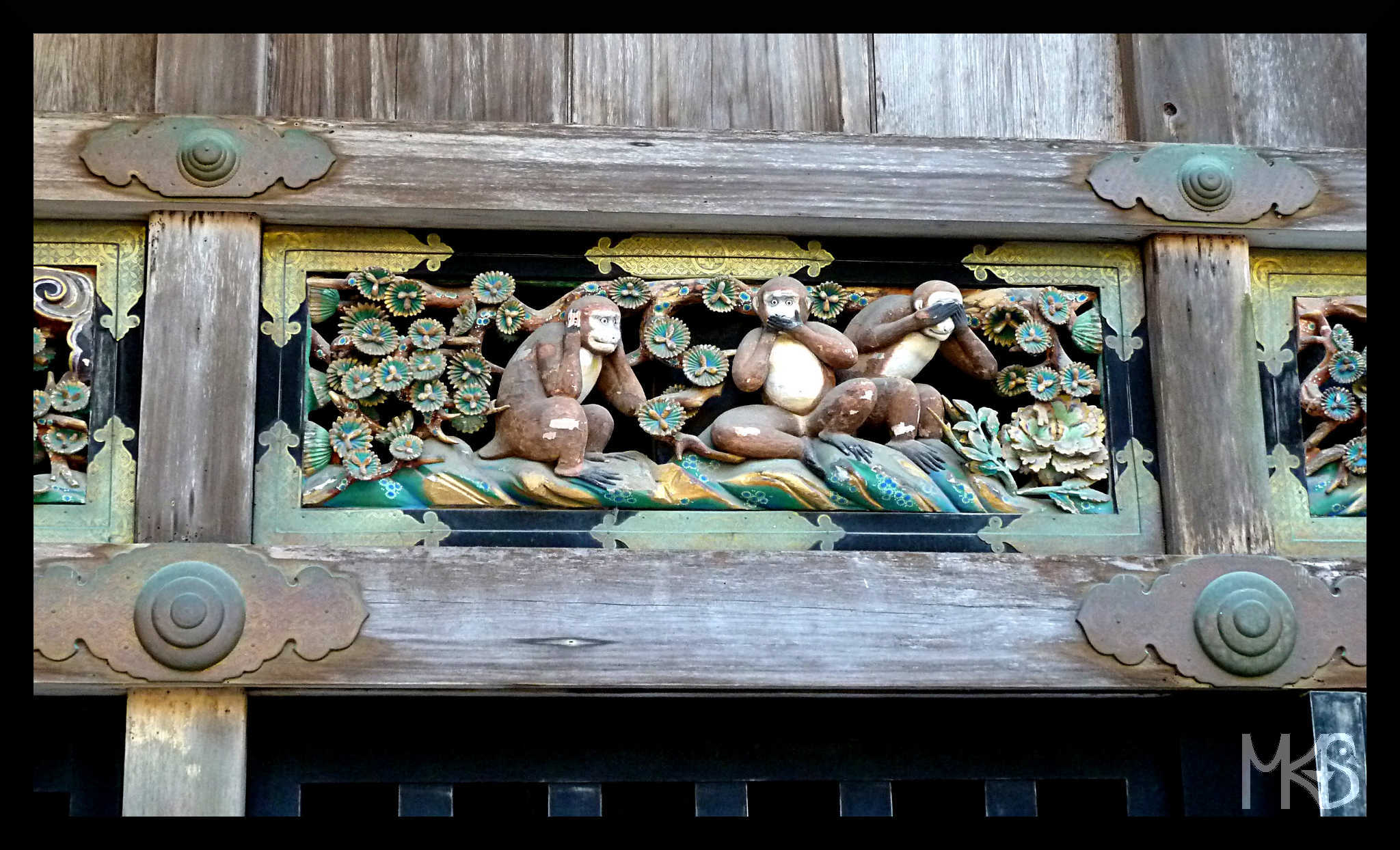 Yesterday, I promised to show you something famous from Nikko. So here it is – three wise monkeys. 🙂
"Hear no evil, speak no evil, see no evil."
Did you know they come from Japan?
You can find them in the beautiful Tōshō-gū shrine (one of the UNESCO World Heritage Sites).