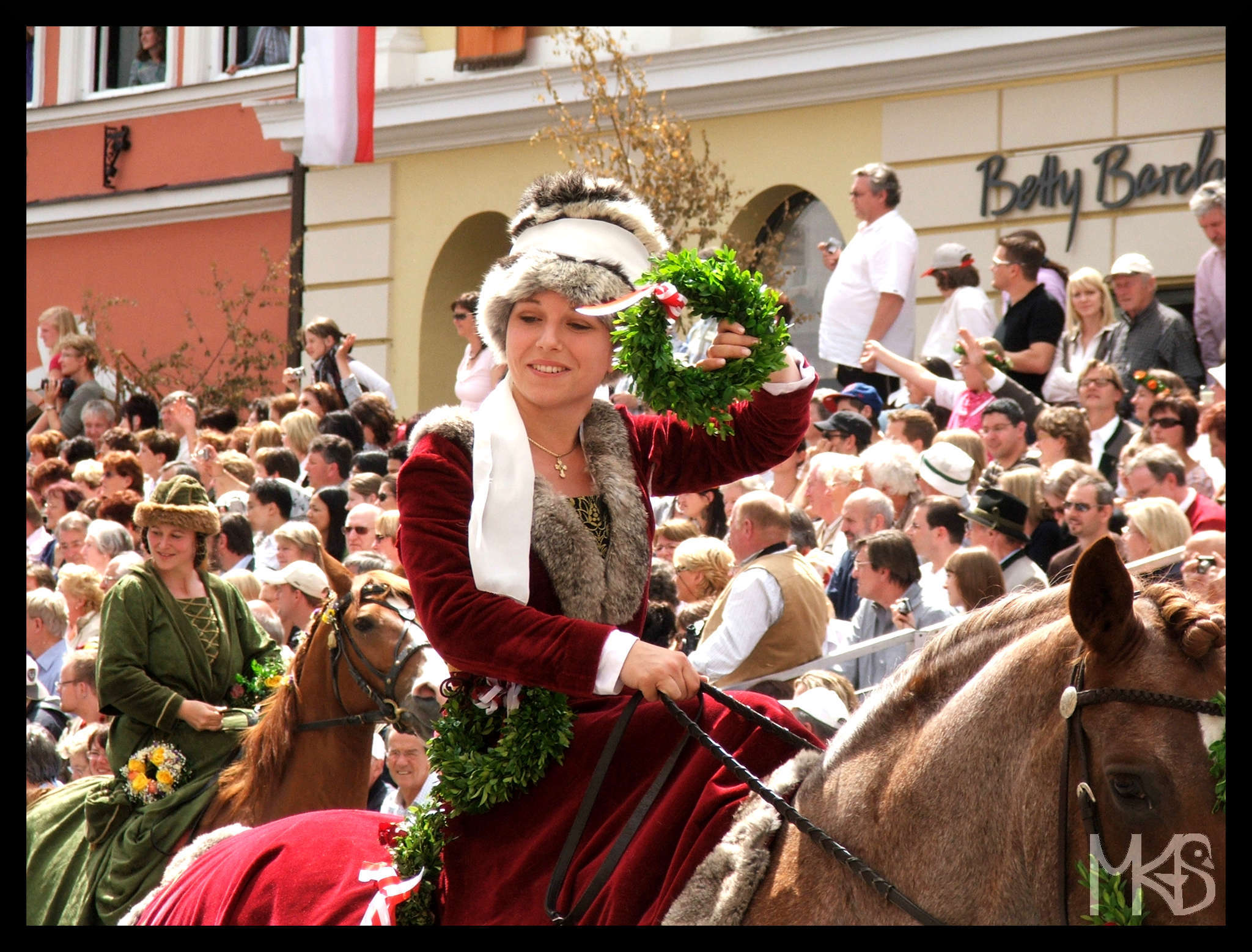 Landshut is a lovely town in Bavaria. I'm sure you can enjoy it any time, but the best possible period is during a huge medieval festival called the Landshuter Hochzeit (Landshut Wedding). It's celebrated only every four years; next time it's in 2017 (June-July). So plan it well in advance, it's really worth visiting!
I also mention it, because it's connected with Poland. 🙂 This festival commemorates the wedding between the Polish King's daughter (Jadwiga Jagiellon), and George, the son of the Duke of Bavaria. My picture was taken in 2009, and as you can see, there were many people. I don't like crowds, but I had a great time there and since then I recommend this festival to everyone!
__________________________________________________________
Landshut to piękne miasteczko w Bawarii. Warto się tam wybrać o każdej porze roku, jednak najlepiej w trakcie festiwalu zwanego "Landshuter Hochzeit", czyli Wesele w Landshut, tym bardziej że ma on związek z Polską! Festiwal odbywa się aby upamiętnić wesele Jadwigi Jagiellonki (córki króla polskiego) i Jerzego Bogatego (syna landshuckiego księcia).
Festiwal przenosi całe miasto do średniowiecza i sprawia, że każdemu udziela się radosna atmosfera. W 2009 roku, miałam okazję wybrać się na ten festiwal i od tego czasu polecam go każdemu! Festiwal odbywa się w czerwcu-lipcu i tylko raz na cztery lata. Najbliższy termin to lato 2017 – warto już zaplanować wizytę. 🙂