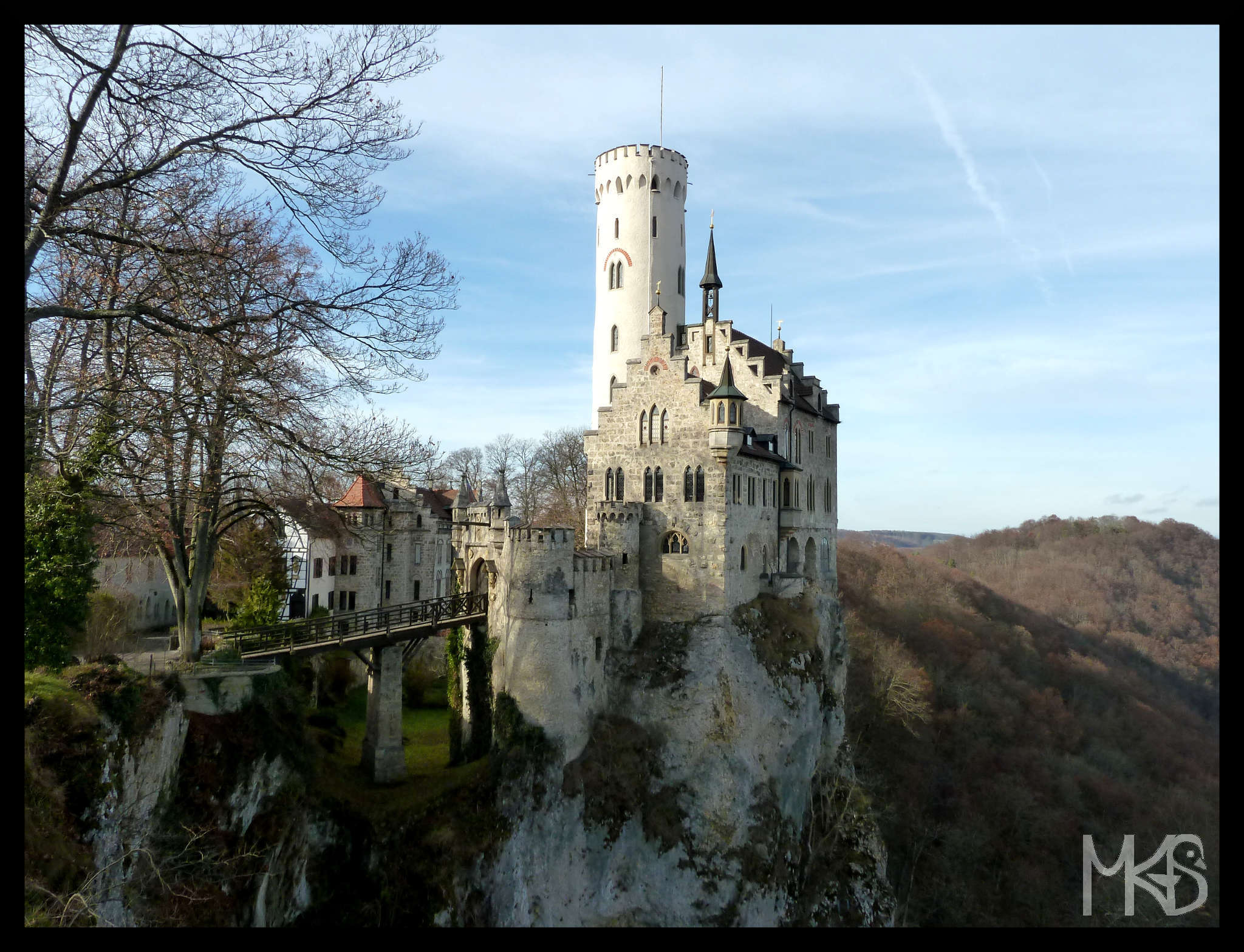 Lichtenstein is not the same as Liechtenstein. 🙂 Lichtenstein is a beautiful castle located in Germany, nearby Tübingen. Liechtenstein is a tiny country bordered by Switzerland and Austria. One day, I'll tell you more about the country, but today let's focus on a castle.
The construction of the Lichtenstein Castle was inspired by the novel "Lichtenstein" by Wilhelm Hauff. The castle was built in the 19th century. And it's name means "light colored stone".
The Lichtenstein Castle is smaller and not so popular as the Neuschwanstein Castle, but I enjoyed it much more. I can only recommend you to go there. 🙂
__________________________________________________________
Lichtenstein to nie to samo co Liechtenstein (jak to jedna literka może tak wiele zmienić). 🙂 Lichtenstein to piękny niemiecki zamek niedaleko Tübingen, a Liechtenstein to malutkie państwo pomiędzy Szwajcarią, a Austrią. Kiedyś opowiem Wam trochę o Liechtensteinie, ale dzisiaj będzie o zamku. 🙂
Z ciekawostek, zamek Lichtenstein powstał w XIX wieku, w wyniku inspiracji książką "Lichtenstein" autorstwa Wilhelma Hauffa.
Zamek Lichtenstein nie jest tak znany (ani tak duży) jak Neuschwanstein, jednak to nie ujmuje mu ani trochę uroku.