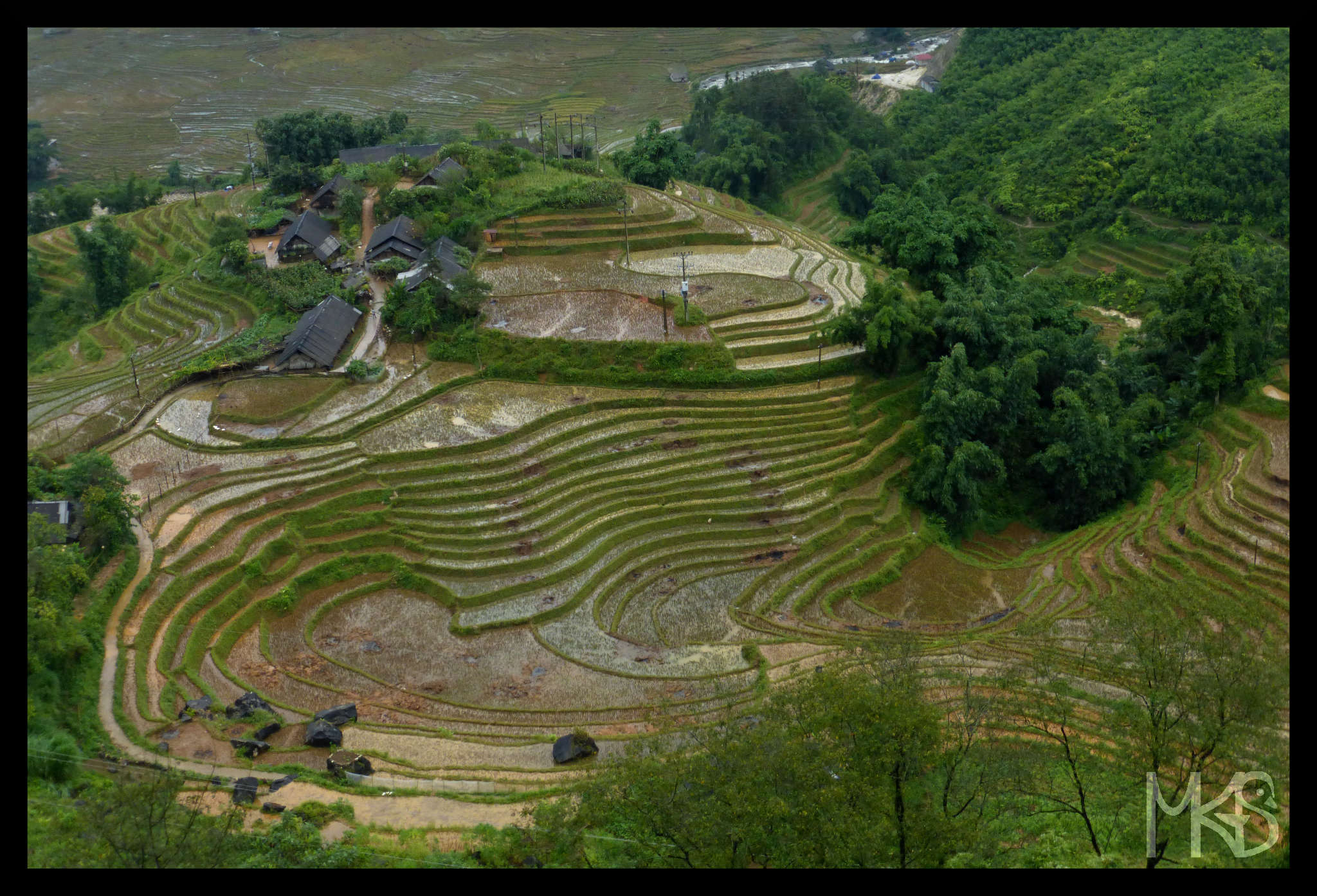 Rice terraces always fascinate me and never disappoint! I saw them in many countries and each time I am impressed by their beauty.
I saw beautiful rice terraces nearby Sapa town, in Vietnam. It was e.g., Muong Hoa valley, that's considered as the most beautiful valley in Sapa.
Rain was the only drawback of that trip to the north. I was visiting rice fields in a rain and mud, but it was worth an effort. I can only suggest you to go there when you're in Vietnam! 🙂
__________________________________________________________
Tarasy ryżowe zawsze mnie zachwycają i nigdy nie byłam nimi rozczarowana. Już kiedyś wspominała, że miałam okazję je podziwiać w różnych państwach i za każdym razem byłam pod wrażeniem.
Piękne tarasy ryżowe widziałam również w Wietnamie, w okolicach miasteczka Sapa. Na zdjęciu widzicie fragment doliny Muong Hoa, która jest uważana za najpiękniejszą w tych rejonach.
Deszcze niestety trochę mi utrudnił zwiedzanie tarasów ryżowych, ale i tak było warto. 🙂 I oczywiście zachęcam Was do odwiedzenia tej części Wietnamu, jest piękna! 🙂