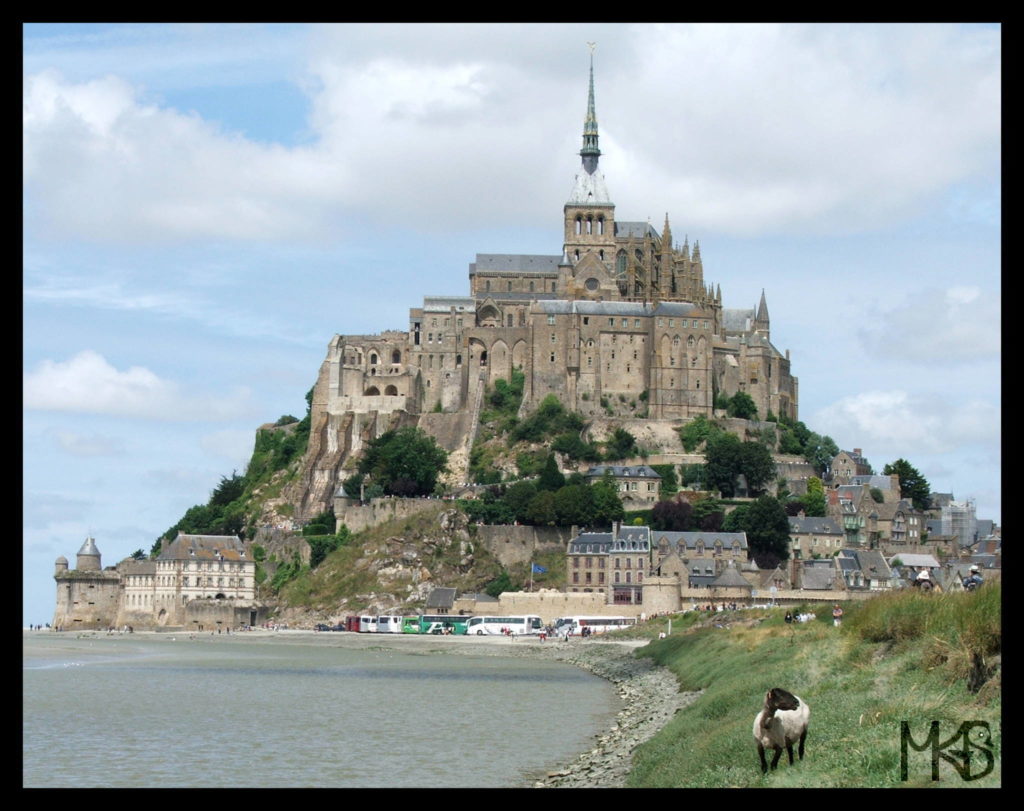 Mont-Saint-Michel is an island with a monastery and abbey, located in Normandy.
It's an amazing place, no wonder it's listed as the UNESCO World Heritage Site.
When I was a child, my grandmother was telling me about her visit to the Mont-Saint-Michel and since that time I wanted to go there as well.
And I wasn't disappointed by it at all; it's stunning and very impressive.
It's also interesting to visit the Mont-Saint-Michel twice, to experience different tides.