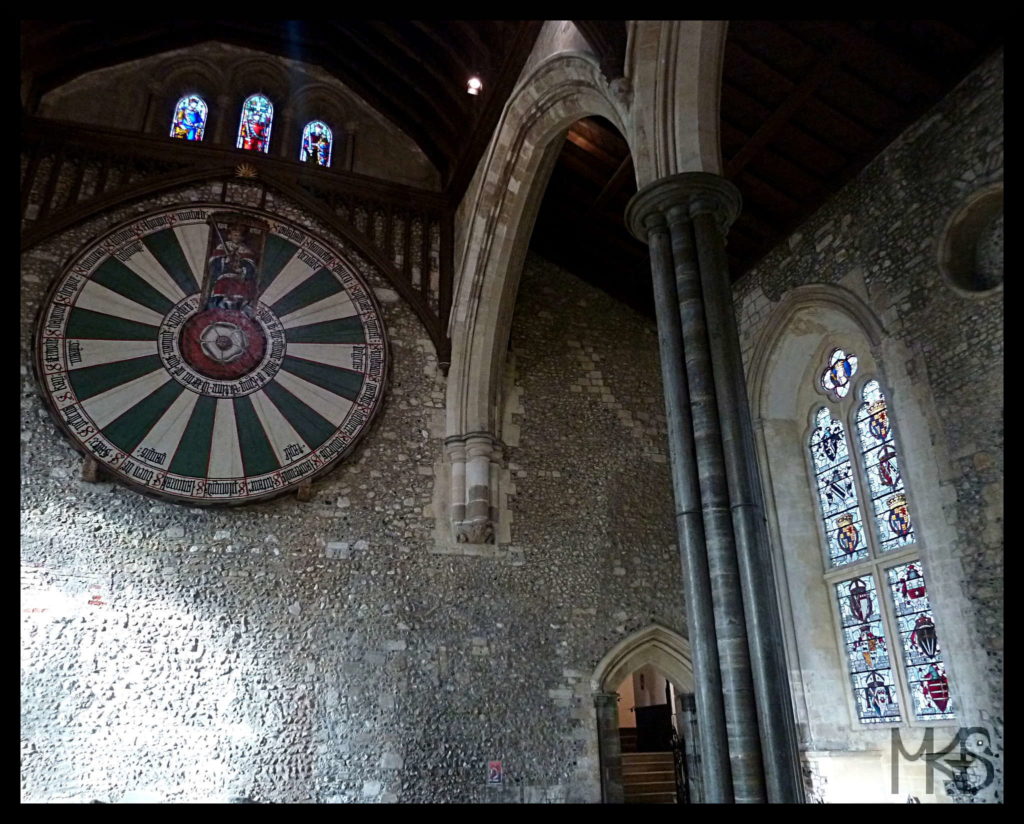 Winchester Castle or the Great Hall is a must-see place in Winchester.
You'll find there so-called Winchester Round Table or a medieval replica of King Arthur's Round Table (seen in the picture).
The oak table is form the 13th century, but its paintwork was done later.
The tabletop measures 5.5 meters in diameter and weighs 1200 kg.