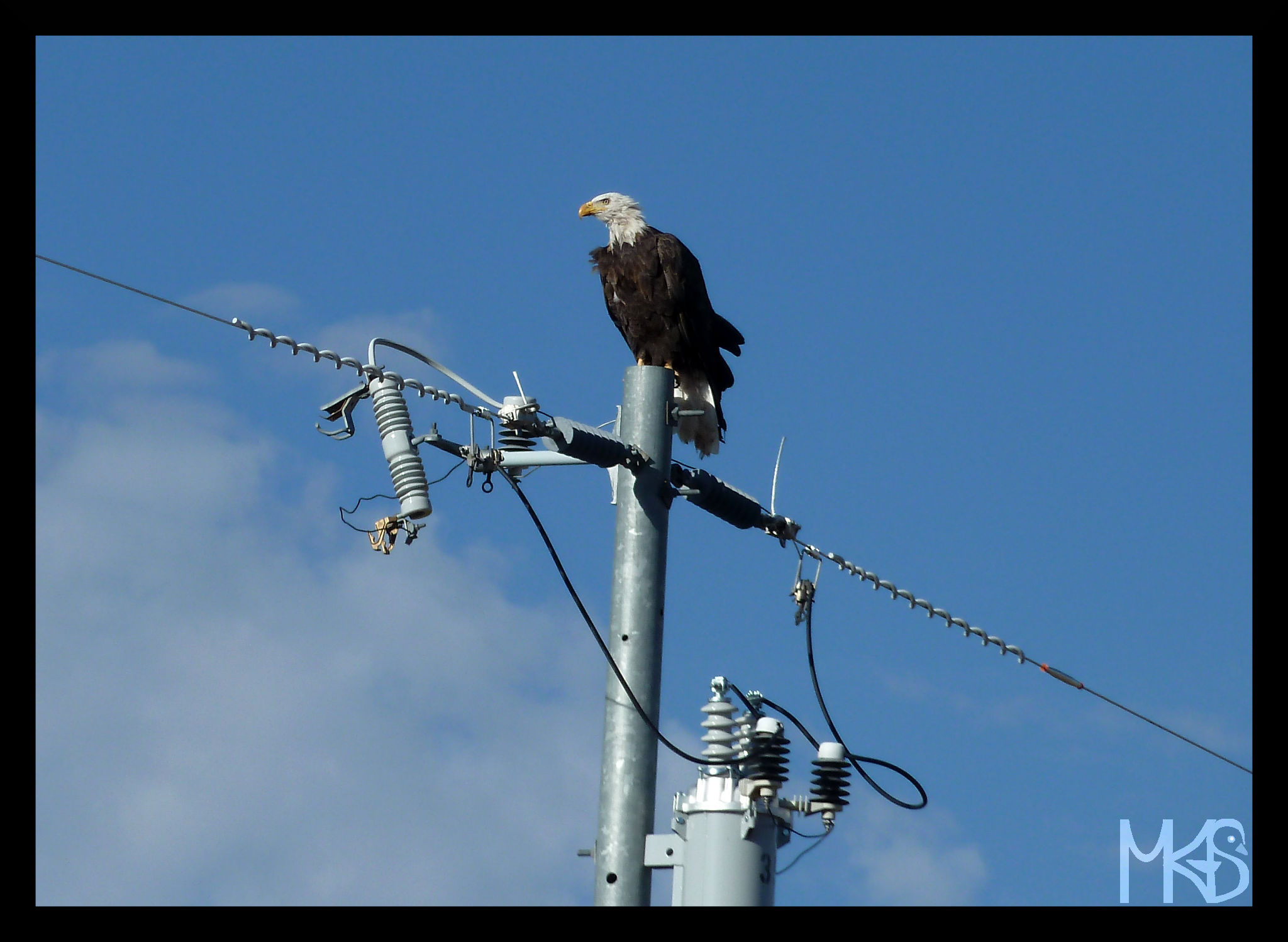 Today, as always at the beginning of a new month I will start with a new country on my blog. The United States of America is a dream destination of many. Some people want to go there hoping to start a better life, others dream of visiting New York City, the Grand Canyon or Yellowstone.
I first went to the USA on a business trip, to the amazing astronomical observatory in Hawaii. And soon after I flew again to the States, but that time not for stars, but landscapes. 🙂
For my first picture, I chose this one showing a bald eagle. Why did I choose the bald eagle? It's the national bird of the United States. 🙂
We met this beautiful eagle in Wyoming.
__________________________________________________________
Z nowym miesiącem pojawia się nowy kraj na moim blogu. W październiku przenosimy się do Stanów Zjednoczonych Ameryki Północnej. Jest to państwo, które dla wielu wydaje się być wymarzonym miejscem, inni chcą odwiedzić Nowy Jork albo park Yellowstone czy Wielki Kanion.
Moja pierwsza przygoda z USA związana była z podróżą służbową do obserwatorium astronomicznego, cudownie ulokowanego na Hawajach. Mając nareszcie wizę, krótko po mojej pierwszej wizycie, zaplanowałam wakacje w Stanach. Tym razem nie myśląc o gwiazdach, a o cudownej przyrodzie która czeka na mnie. 🙂
Jako pierwsze zdjęcie w tym miesiącu, chciałam Wam pokazać tego pięknego bielika amerykańskiego, którego spotkaliśmy w Wyoming. To jeden z narodowych symboli USA, więc zasługuje aby pojawić się w dzisiejszym poście. 😉