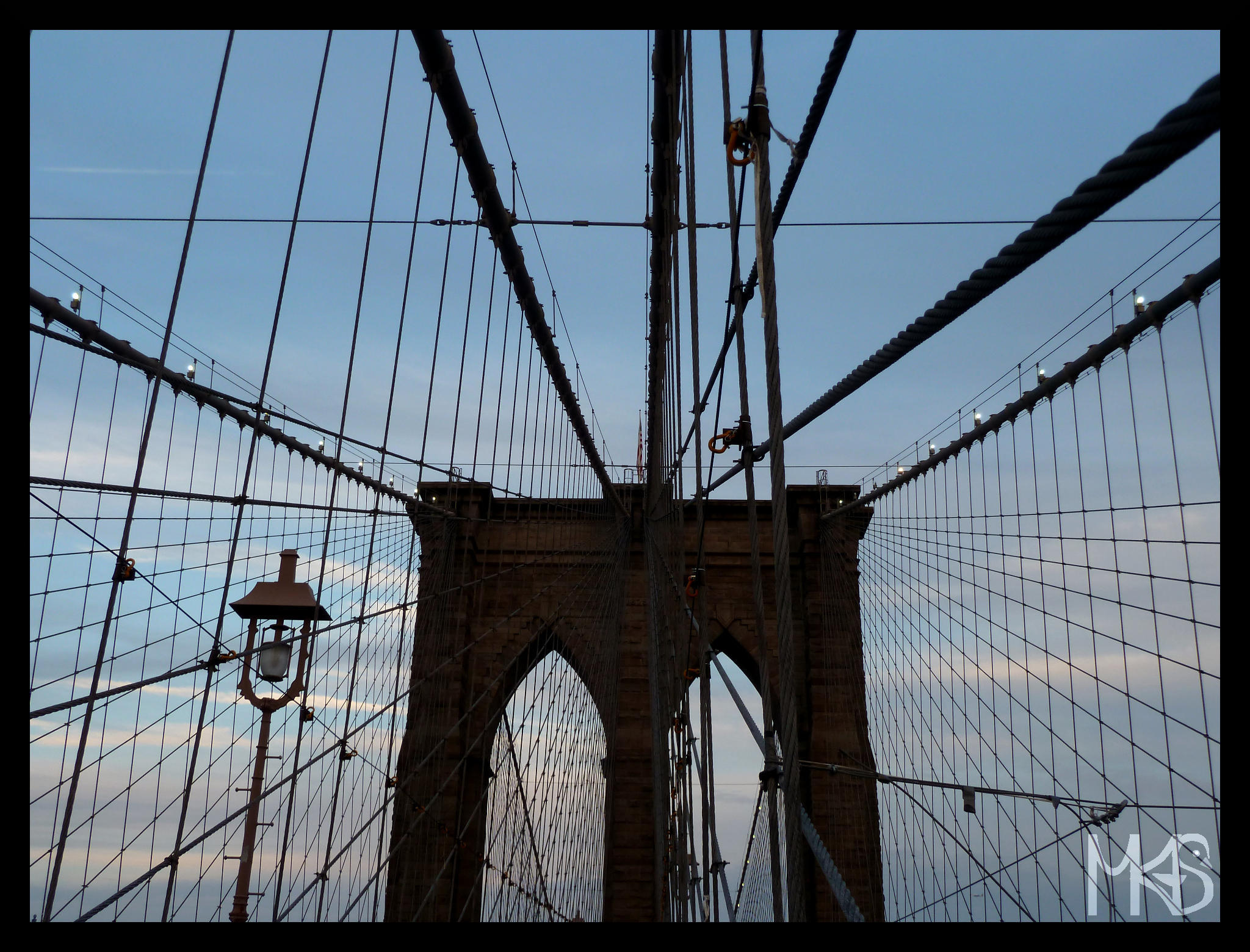 New York City is loved by some and hated by others. It's not my favorite city, but it's really unique, and at some point in the future, I will cover NYC for one month on my blog, but not yet. 🙂
It was very nice to see places and buildings famous from movies or walk on Wall Street, Broadway or in Central Park. But from all, I liked the most the Brooklyn Bridge, so part of it is seen in today's picture.
p.s. Be aware of bedbugs – you may meet them in some hotels in Chinatown…
__________________________________________________________
Miasto Nowy Jork jest uwielbiane przez niektórych, a jednocześnie nienawidzone przez innych. Zdecydowanie nie należę do tych pierwszych, ale muszę przyznać że jest tam kilka czarujących miejsc. To miłe uczucie wybrać się na spacer po ulicach Wall Street czy Broadway, albo przejść/przebiec Central Park. 😉 Nawet jeżeli ktoś nie jest fanem wielkiego ekranu, bez problemu rozpozna na spacerze miejsca znane z filmów. 🙂 Najbardziej w Nowym Jorku spodobał mi się most Brooklyn Bridge i to właśnie jego fragment znajduje się na dzisiejszym zdjęciu.
Z racji, że Nowy Jork, to Nowy Jork 😉 w przyszłości pojawi się cały miesiąc na jego temat. Jednak w pierwszej kolejności chcę się skupić na miesięcznych seriach poświęconych poszczególnym państwom/miejscom, jako wstęp do nich, a następnie będą miesięczne posty na temat miast, czy parków narodowych itp.
p.s. Jeżeli planujecie wizytę w Nowym Jorku i słyszeliście coś o pluskwach, to niestety ciągle aktualny temat, szczególnie w dzielnicy Chinatown…