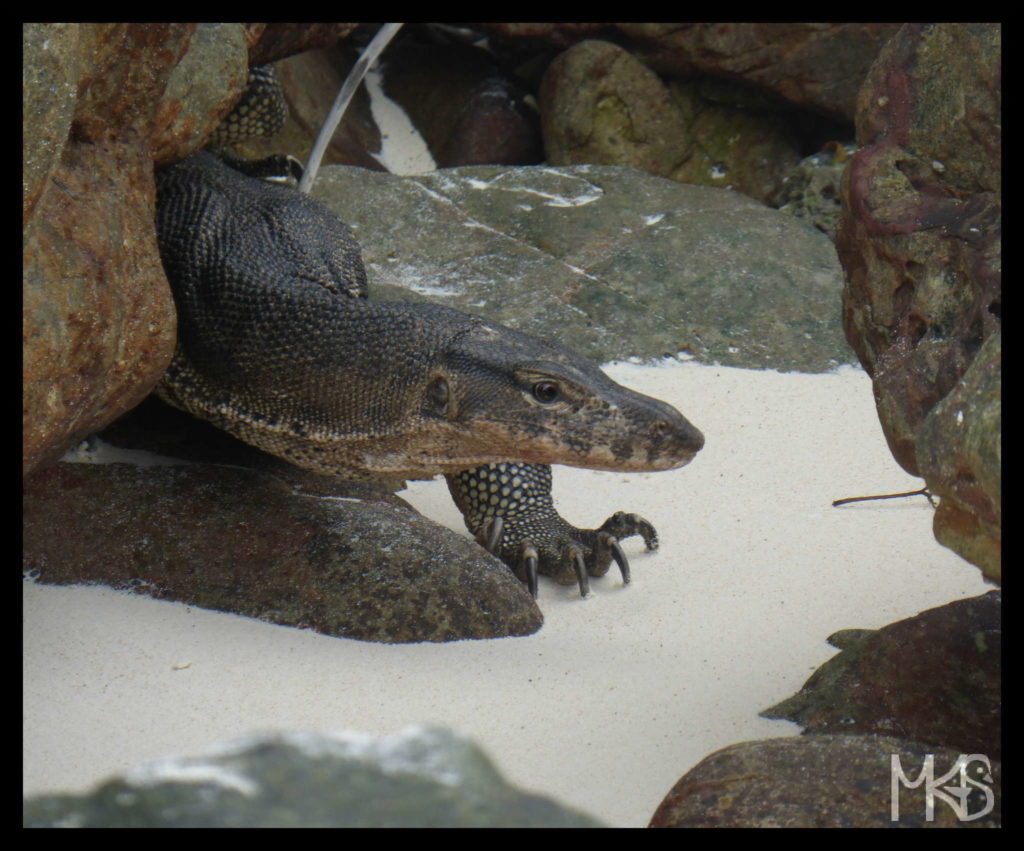 I remember sitting on the beach while this big lizard came from the stones.
Not the best experience…
As fast as I could, but slowly, I moved to the safer arrea. 😉

I thought, it was a Komodo dragon, but they don't live in Thailand; it's a close cousin of komodo, called Asian water monitor lizard.