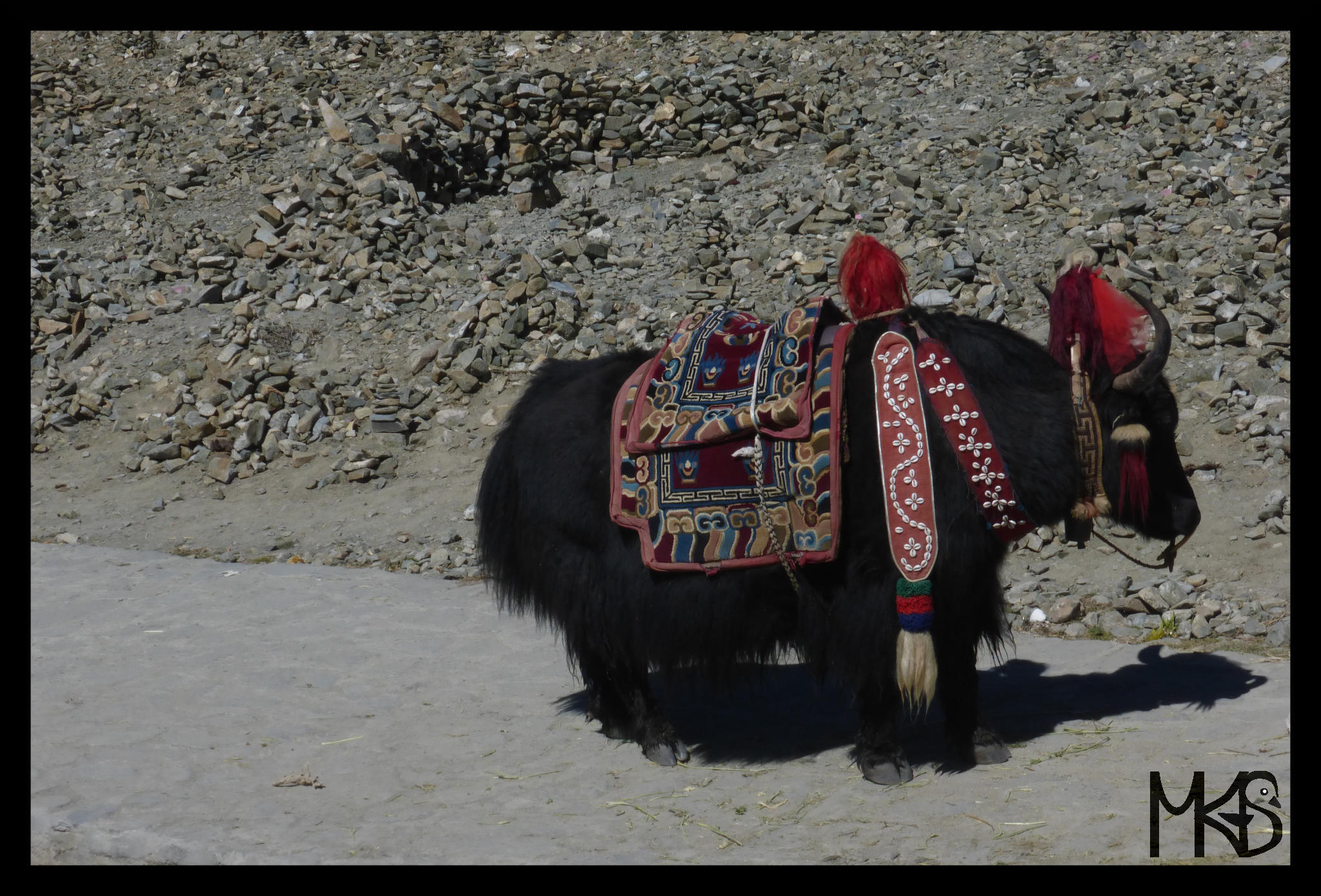 As the last picture from Tibet, I wanted to show you a yak. Big animal, but looked quite calm and domesticated.
And as always, I want to ask you, how did you like April – month about Tibet?
I hope, I managed to show you a bit of Tibet's beauty and maybe convince some of you to travel to Tibet one day (beside the difficult political situation).
__________________________________________________________
Dzisiaj, na zakończenie kwietniowej serii o Tybecie, chciałam Wam pokazać obiecanego jaka. Wyglądał na oswojonego, jednak nie chciałabym się znaleźć zbyt blisko jego rogów. 😉
I jak zawsze ostatniego dnia miesiąca, zadaję Wam moje standardowe pytanie – jak Wam się podobała wycieczka ze mną przez Tybet?
Mam nadzieję, że udało mi się pokazać piękno Tybetu, a może i zachęcić niektórych z Was do podróży. Mimo "kiepskiej" sytuacji politycznej, ciągle uważam, że warto wybrać się do Tybetu.